Malloreddus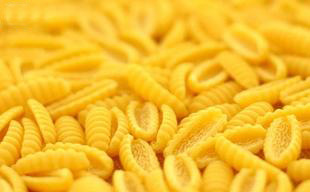 widespread specialties throughout the island, malloreddus are the typical dish of Sardinia. Obtained from the processing of durum wheat, they have a shape similar to small dumplings. Their name comes from the Latin and means mallolus solid, Tocchetto dough, dumpling. The best-known version is Campidanese topped with a rich sauce of sausage, tomato and saffron. Very popular is the variant with the free-range rooster sauce (ghisau of caboniscu).
Formaggi Pecorini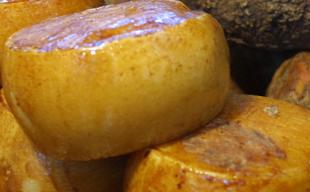 The Sardinian pecorino can be called the king of the Sardinian cheese and a symbol of Sardinia in the world. There are many awards that have been attributed to this product. This cheese is usually packaged in forms that reach a maximum weight of 3 kg. The pecorino is divided into two basic types: sweet and mature, which differ in the length of the ripening. The sweet cheese is aged for a period less than mature pecorino that has matured for at least six months. Sardinian pecorino cheese, which comes with a compact texture and a white color decided, undergoes a seasoning for about three months.
Dolci al formaggio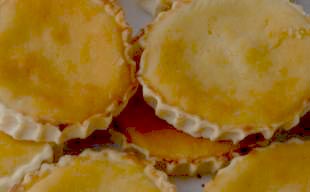 The taste of the cheese makes delicious dolciare different specialties of Sardinia. Among these are the "pardulas", also called "formaggelle" and "casadinas", made with ricotta or fresh pecorino cheese of the day, are particularly popular and spread throughout the island territory. In the area of Sassari characterizing it is the raisins, while in others the "pardulas" are flavored with saffron or other spices. The "sebadas" are characterized by their pecorino cheese filling covered with dough of durum wheat semolina. The cake is cooked by frying which gives the pasta a slight golden hue, is then made you pour over the honey. In the past this sweet specialty was prepared by women barbaricine in spring, to celebrate the homecoming of the shepherds after the cold winter season.
Bottarga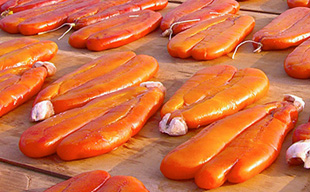 The Bottarga is a food made up of fish eggs, extracted without being damaged, and salted and dried. This seafood specialties can be made with mullet roe (also called gray mullet) or tuna, varying color and flavor. The bottarga, of which the most important centers of production are located in Cagliari, Tortolì, Sant'Antioco, Marceddì and Cabras, has an amber color and a delicate flavor, while the roe of tuna, of which the most important center of production is located in Carlisle, it is dark in color. Great appetizer if combined with a side dish of artichokes or celery and a little olive oil, becomes the protagonist in the first and second courses, as well as the only seasoning. It can be eaten thinly sliced or grated, giving the palate all the flavor of the sea.
fonte : www.sardegnaturismo.it